NON-FUNGICIDE SOLUTION FOR
LAWN FUNGUS
Application promotes growth, green color,
and general turf plant health.

Is Your Lawn Not Growing Properly?
Questions?
Why Ring To GREEN?
The results speak for themselves.
Do you have areas of brown patches in your lawn that look dead? 
Those spots are likely a lawn fungus called Necrotic Ring Spot. Ring To Green is the only product proven to effectively treat Necrotic Ring Spot fungus, and many other lawn problems.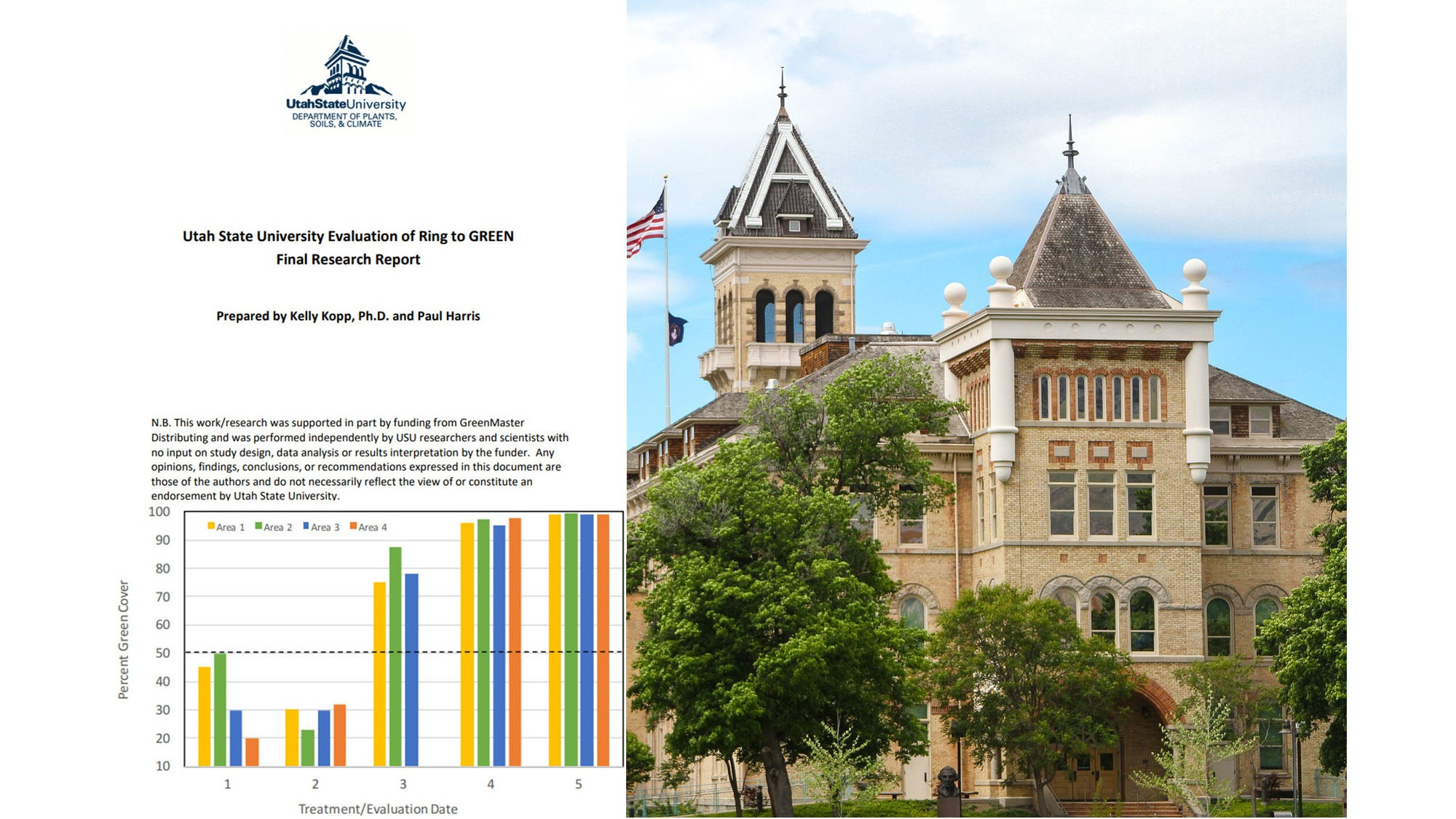 Utah State University
Tested with positive results
Read Case Study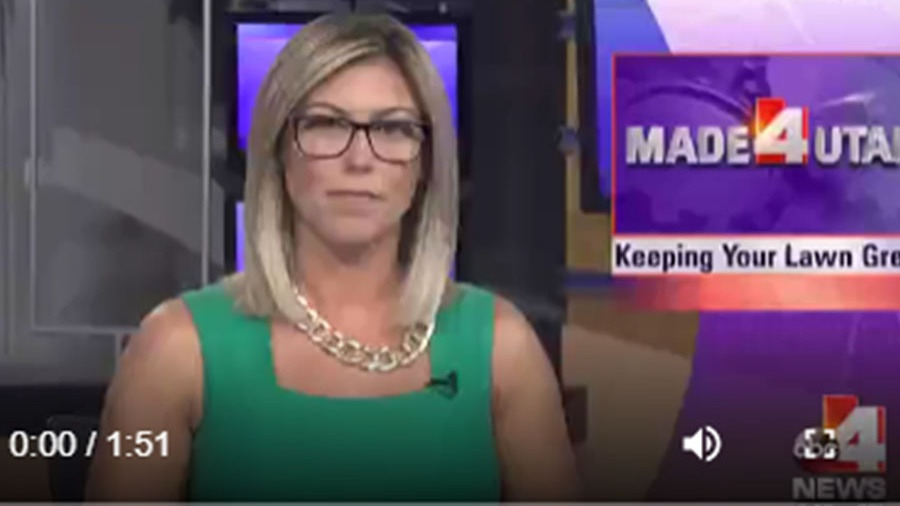 As seen on ABC4 News
We beat the competition
Watch Video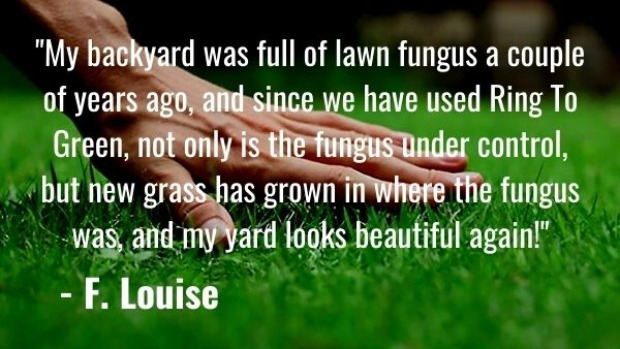 Trusted Brand
Just ask our clients
Testimonials
Frequently Asked Questions
Is Ring to GREEN expensive to apply to my lawn?
How is Ring to GREEN applied to my lawn?
Is Ring to GREEN safe with children and pets?
How often is Ring to GREEN applied to the lawn?
Do I apply Ring to GREEN to my entire lawn, or just the areas with the lawn fungus?
Do I also apply fertilizer to my lawn during Ring to GREEN applications?
How do I know if my lawn has grubs, or if it is lawn fungus, or another lawn health problem?
Application and Watering FAQ's

I have questions about applying and/or watering the Ring to GREEN product. Where can I find more information to help me?
If I don't have a Scott's Classic Drop Spreader #76565, can I use my own drop or broadcast spreader to apply Ring to GREEN?
Since Ring to GREEN is supposed to be watered every day per instructions on the bag, what do I do if the city I live in requires watering every other day?
If the outside temperature is over 95 degrees Fahrenheit after 5:00 PM, but at 6:30 PM, the temperature is under 95 degrees, can I still apply the Ring to GREEN after the temperature is under 95 degrees?
Can the Ring to GREEN product be applied to my lawn before I turn on my sprinklers in the spring, or after my sprinklers have been turned off in the fall?
How soon can I reseed or sod damaged fungal areas in the lawn, once I have applied Ring to GREEN?
Can I delay my sprinklers from watering at 6:00 PM if I need to use my yard in the evening?
Get your lush, GREEN lawn back!
Their Grass Is Greener
Speedily say has suitable disposal add boy. On forth doubt miles of child. Exercise joy man children rejoiced. Yet uncommonly his ten who diminution astonished.

TROY BRODY

Smile spoke total few great had never their too. Amongst moments do in arrived at my replied. Fat weddings servants but man believed prospect.

SUZETTE IVES

You vexed shy mirth now noise. Talked him people valley add use her depend letter. Allowance too applauded now way something recommend.

GLEN HALLOWAY
Next
Prev
Write Review